Categoría: 4 estrellas
"Low cost" accommodation driven to people who want to have contact with nature. If you do not move yourself is because you do not want to. Whole groups of between 5 and 29 people is rented. 

From March individual sets are available. The Municipal Hostel of Highlands is located in the town of Fuentes de Magaña. The accommodation, recently built, was opened on the 10th of October of 2013. Fully on the GR 86 trail Iberian Soriano which is particularly suitable for people who want to hike. Sources Magaña also have an own path, "the path of Fountains", in a circular marked and cycling in most of its route. Enjoy the view to see the replica of the world's largest dinosaur and visit the sites of dinosaur footprints in the area. 

It is located in a beautiful natural setting in the Highlands region of northeast of the province of Soria, on the border with La Rioja, in the Valley of Alhama.
 It has a capacity of 29 beds in four bedrooms:

 Room Cerbón: 4 seats. (2 single beds and 1 bunk bed for two)
Valtajeros room: 12 people (6 berths of two places)
Valdeprado room: 12 people (6 berths of two places) 
Magaña Room: 1 space in single bed and bathroom. It is enabled for disabled access. 

The building has a common area with large living room and fully equipped kitchen. Very bright. Fully exterior and amazing views.

Only hosting service is offered. However, in the same town there is a restaurant that offers breakfast, lunch and dinner at the hostel. Contact Inma (690 72 12 39).
KIND:
Albergue
CAPACITY:
29
RENTAL:
Bedrooms
LOCATION:
Population
PETS:
no
DISABLED ACCESS: yes
EQUIPMENT AND SERVICES
Outdoor kit
Disabled people
Equipamiento interior:
Baños y duchas, agua caliente, calefacción, cocina con menaje, lavavajillas, lavandería, taquillas individuales, guarda-ropa, TV salón, WIFI, almacén, zona guarda-bicis.

Equipamiento exterior:
Parcela con terreno particular, aparcamiento particular, mangueras (lavado de bicis, motos, etc.), terraza-mirador, accesibilidad minusválidos
WHERE TO GO
Castillo de Cornago

Once you arrive at Cornago the beauty of the assembly formed by the castle and the parish church surprise, but once in the village the reconstruction of homes and how is urbanized the interesting town...
Contrebia Leukade

Contrebia Leukade is the oldest city in La Rioja, because it was founded in the third century BC. It is located Inestrillas between Cervera and Aguilar. It is considered one of the most important arch...
Acebal de Garagueta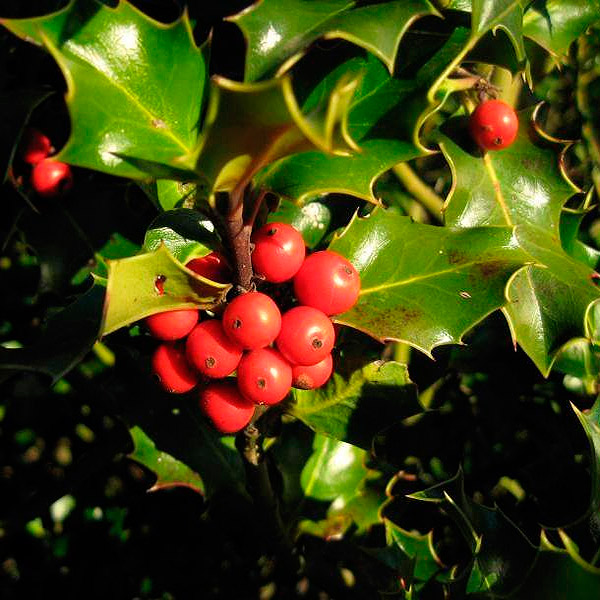 One of the greatest pure holly trees of Spain between Torrearévalo and Arévalo de la Sierra, locality of this last one with its House of the Holly. ZEPA and LIC area, as well as a Nature Reserve. The ...
UPCOMING EVENTS
Teatro y Música de Otoño
En Soria, del 18 de octubre al 21 de diciembre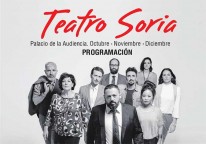 Para el Palacio de la Audiencia de Soria el Ayuntamiento de Soria programa cada otoño un programa cultural. A destacar: obras de teatro y conciertos de música.
Carnaval Tradicional Riojano
En Enciso, del 21 al 22 de febrero de 2018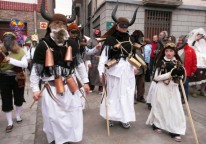 Enciso celebra su carnaval en el que se recuperan disfraces ancestrales que desfilan por las calles y se hace una cena popular y quema de los judeses.
Carnaval de Cintruénigo
En Cintruénigo, del 24 al 26 de febrero de 2018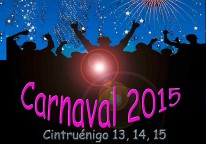 Viernes tarde: Lectura del pregón hacia 19:30h.y tamboreada. Sábado: salida de los zarramusqueros hacia 17:00 (durante 1 hora los zarramusqueros manchan a todo aquel que no vaya disfrazado) Domingo:...